Everite's state-of-the-art powder coating service offers a high-end finish for your garage door track and hardware accessories. Powder coating protects your garage door track and offers a beautiful colored finish to amplify the statement made by your new custom Everite doors
Powder coating is an innovative finishing process that applies a fine, dry powder to the metal surface of the door's track, hardware, or other components. The powder is heated and cured inside an industrial oven, so the powdery finish becomes smooth and resilient. Powder coating not only advances the aesthetic of your garage but will also protect its hardware from rust and weathering. Properly functioning hardware is important to the operation and longevity of your garage door!
The company offers 6 standard colors. Hundred of colors can be mixed to match the requirements of your project.
Gloss White, Gloss Black, TeleGray, Sepia Brown, Crystal White, Mirror Black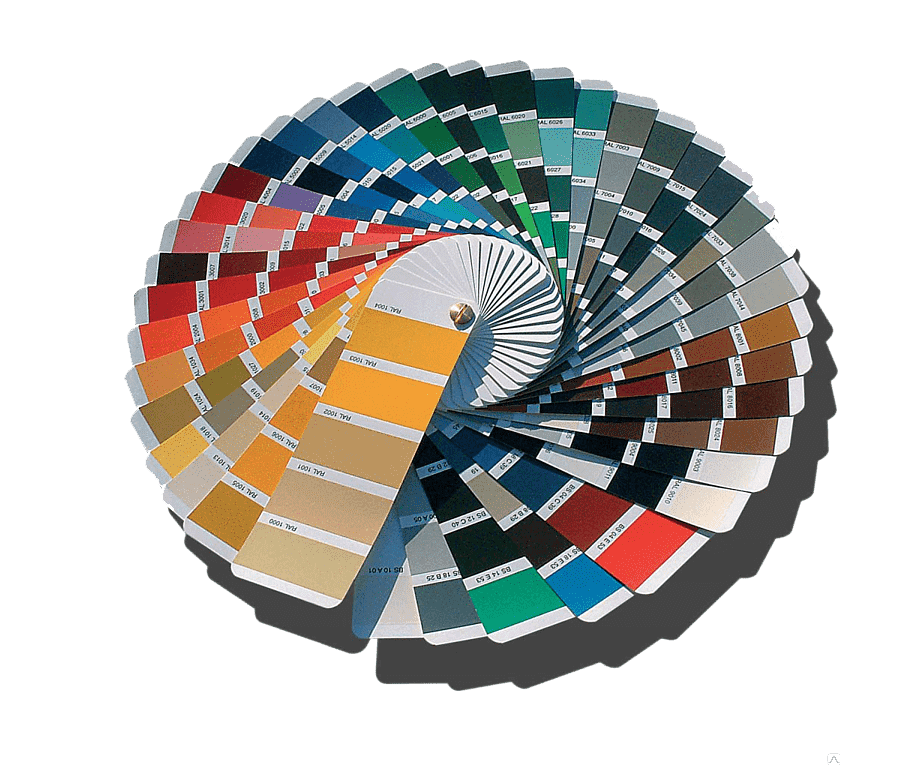 Factory powder coating is available with any Everite track, face hardware, struts, aluminum retainers or bracing, decorative hardware, or other manufacturer's add-ons. This finish can also be applied to customer supplied components for other projects. Our team is experienced in powder coating lighting fixtures, railings, outdoor furniture, car accessories, and much more. Ask your representative today about upgrading your door track and hardware
Maintaining Your Powder Coating​
Much like your doors, a regular cleaning helps maintain the beauty of the powder coat finish. Use a mild soap with soft brush or cloth to spot clean, or pressure wash using a low-pressure setting and filtered water. Light cleaning should be done at minimum 1-2 times per year. Clean more frequently if your product is regularly exposed to debris or harsh weather conditions.