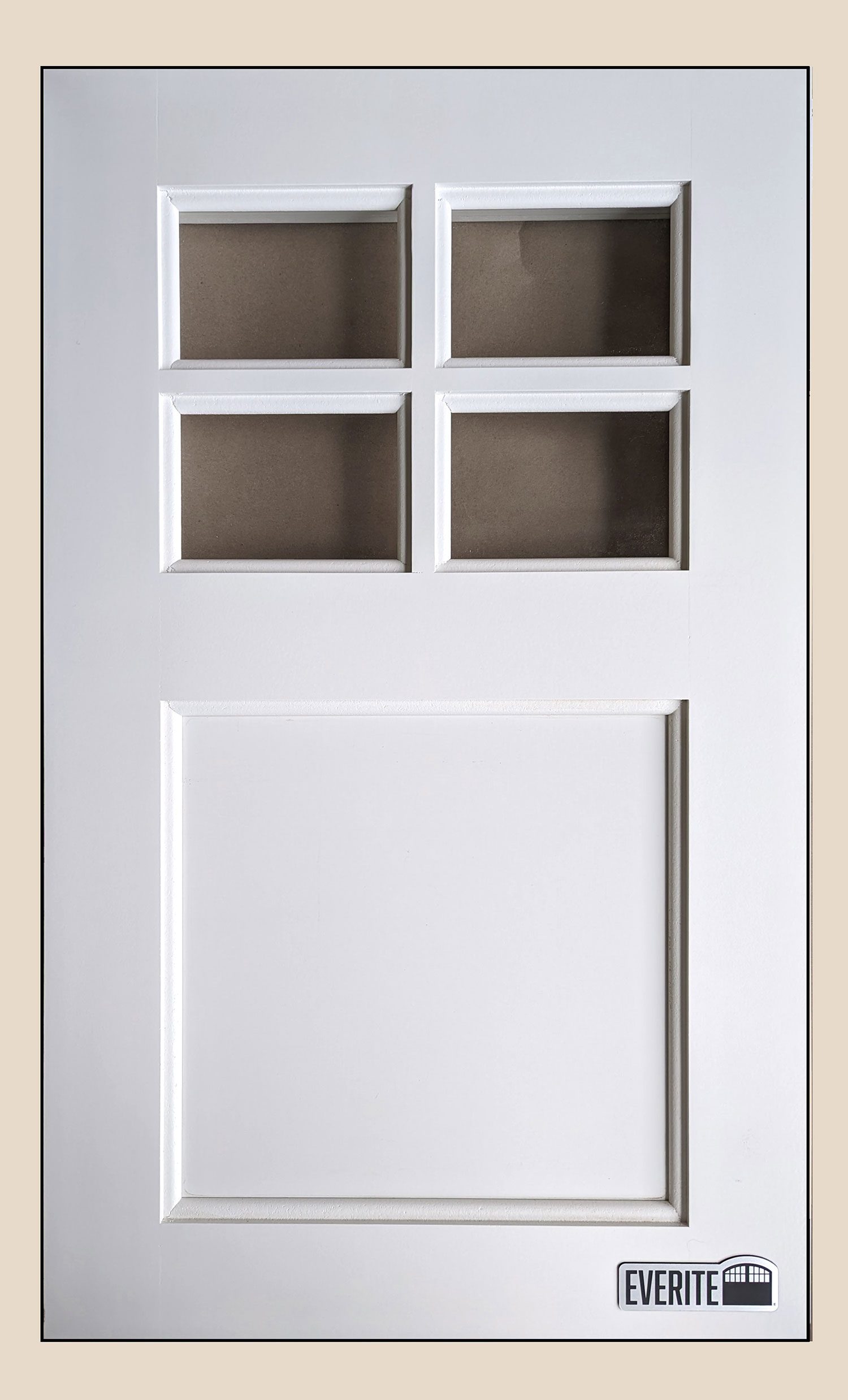 Low Maintenance at an Attractive Price
Cape Elizabeth custom models combine Everite's traditional hand-crafted overlays with smooth, thick steel panels to create an economical carriage door look. No wood grain anywhere on exterior face. The doors begin with 1-3/8" thick, 20-gauge smooth steel base sections that craftsmen face with 1/2" thick composite overlays. Colors are Polar White or Brown; overlays are color matched. The interior side of the steel base is flush with wood grained texture that can be upgraded to smooth. Base models are 1-7/8" thick and are available up to 18' wide. Models can also be upgraded to 2-1/4" thick R-18 insulation.
Everite's best in class factory finish capabilities allow you to customize your new Cape Series door. Everite uses advanced finishes by AquaSurTech, a leading supplier of finishes for the vinyl window industry for over 25 years. AquaSurTech coatings use advanced low IR ("iridescent radiation") pigments that reflect the sun's rays to create color and prevent internal heat build. Everite can apply a
factory stain, or any solid color paint, including black, to make your new door look like stained or painted wood. Best of all, the door will not rot, or fade, and may never need to be refinished. Finally, maintenance free wood has arrived.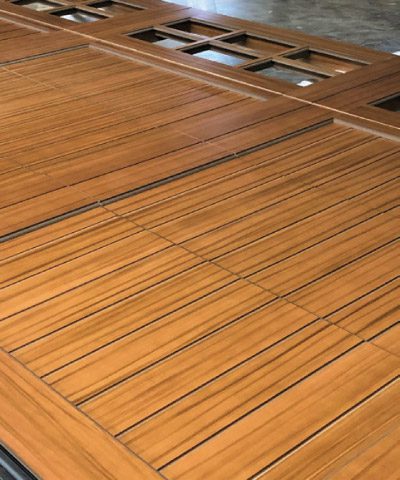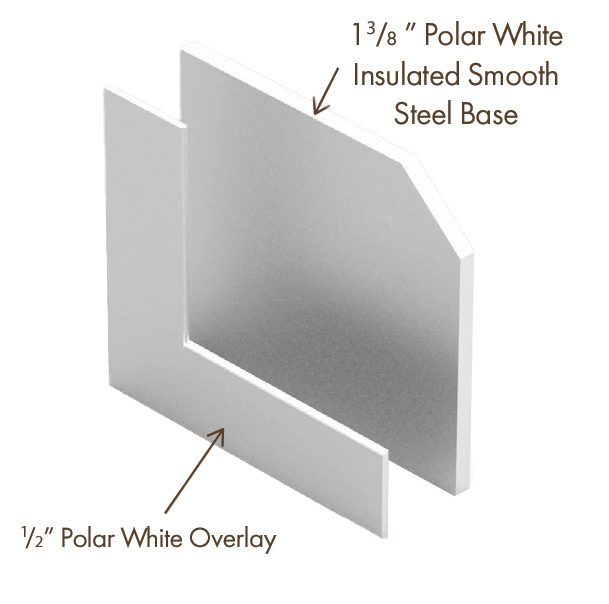 1-7/8" thick R-13 door
1-3/8" thick insulated steel base provides a 20 gauge flat steel panel
½" Flat Tricoya overlay, painted to match panel
Upgrade to 1-3/4" thick R-18 base (2-1/4" door thickness)
Available in polar white or brown
Standard widths available: 8', 9' 10', 16', 18'
Custom door heights in 3" Increments
Section heights:  18", 21", 24", custom 36"
Warranty: 3 years
Many more designs are available to provide you a complete custom door, unique to every project.
Traditional Stile and Rail Models